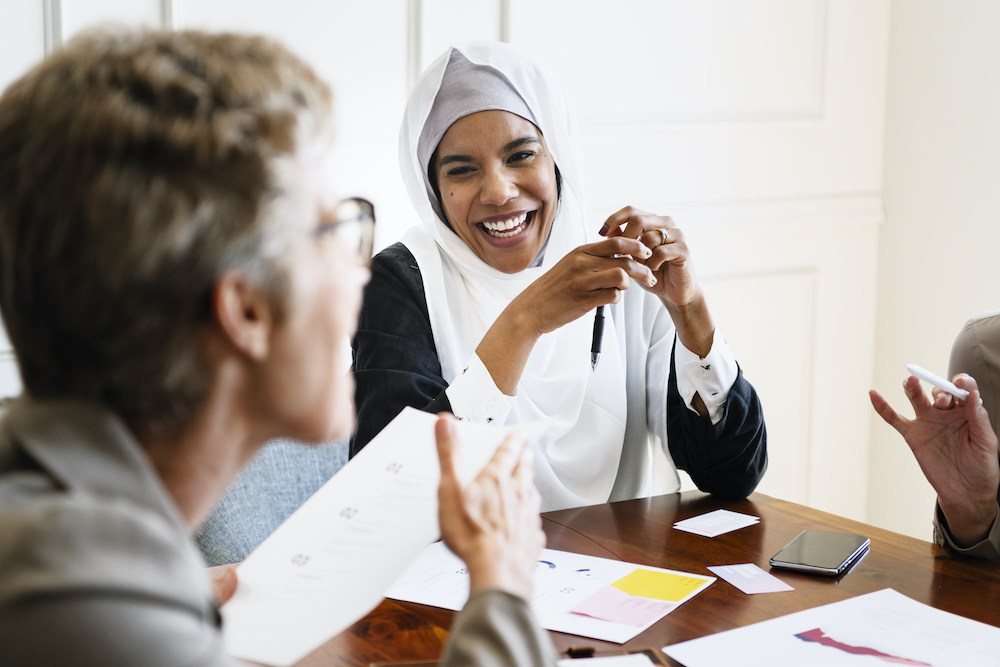 Curious to learn more?
Meeting the faith-based needs of institutions of higher education, providing professional and holistic chaplaincy consultancy, and supporting individuals in processes of meaning-making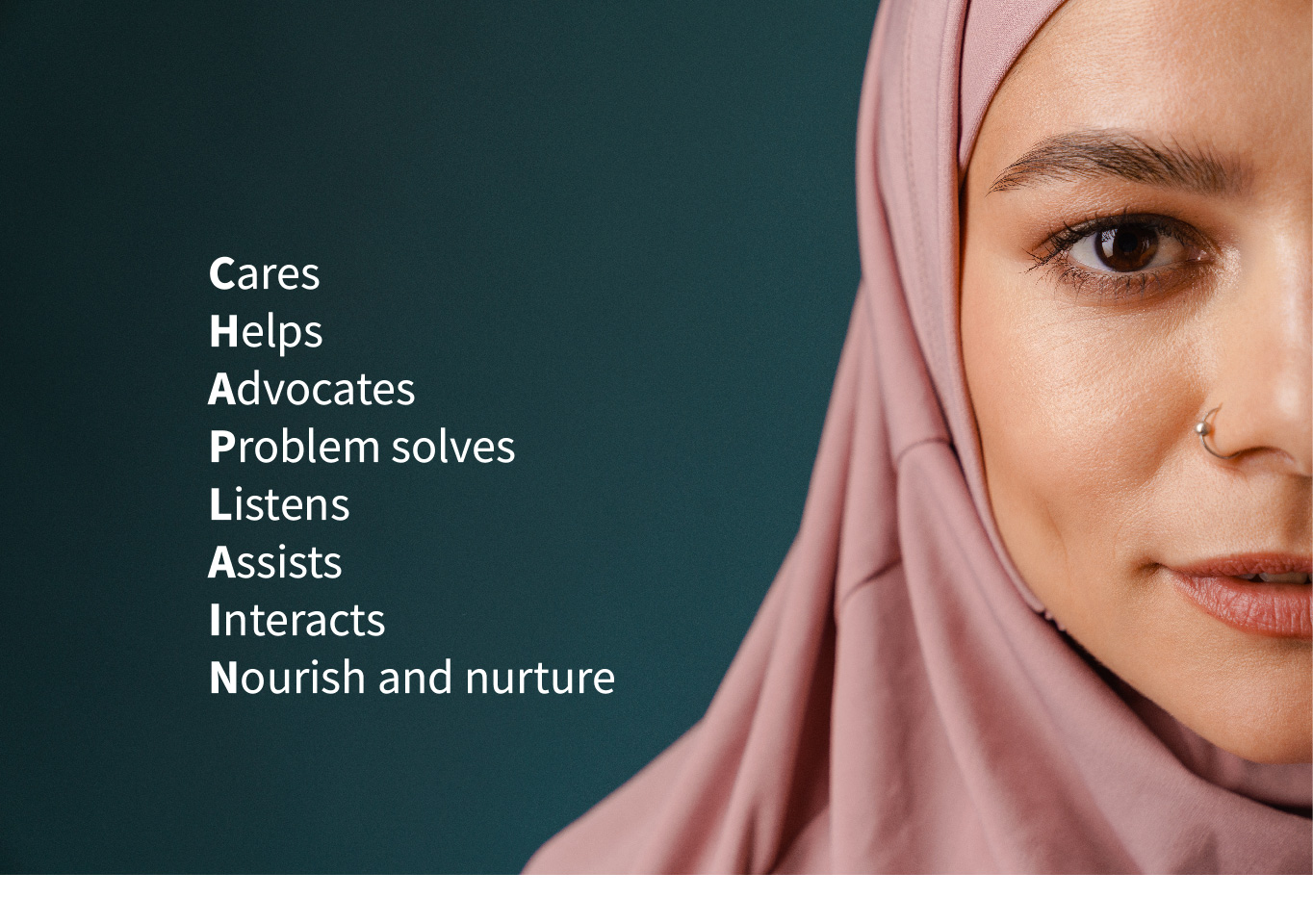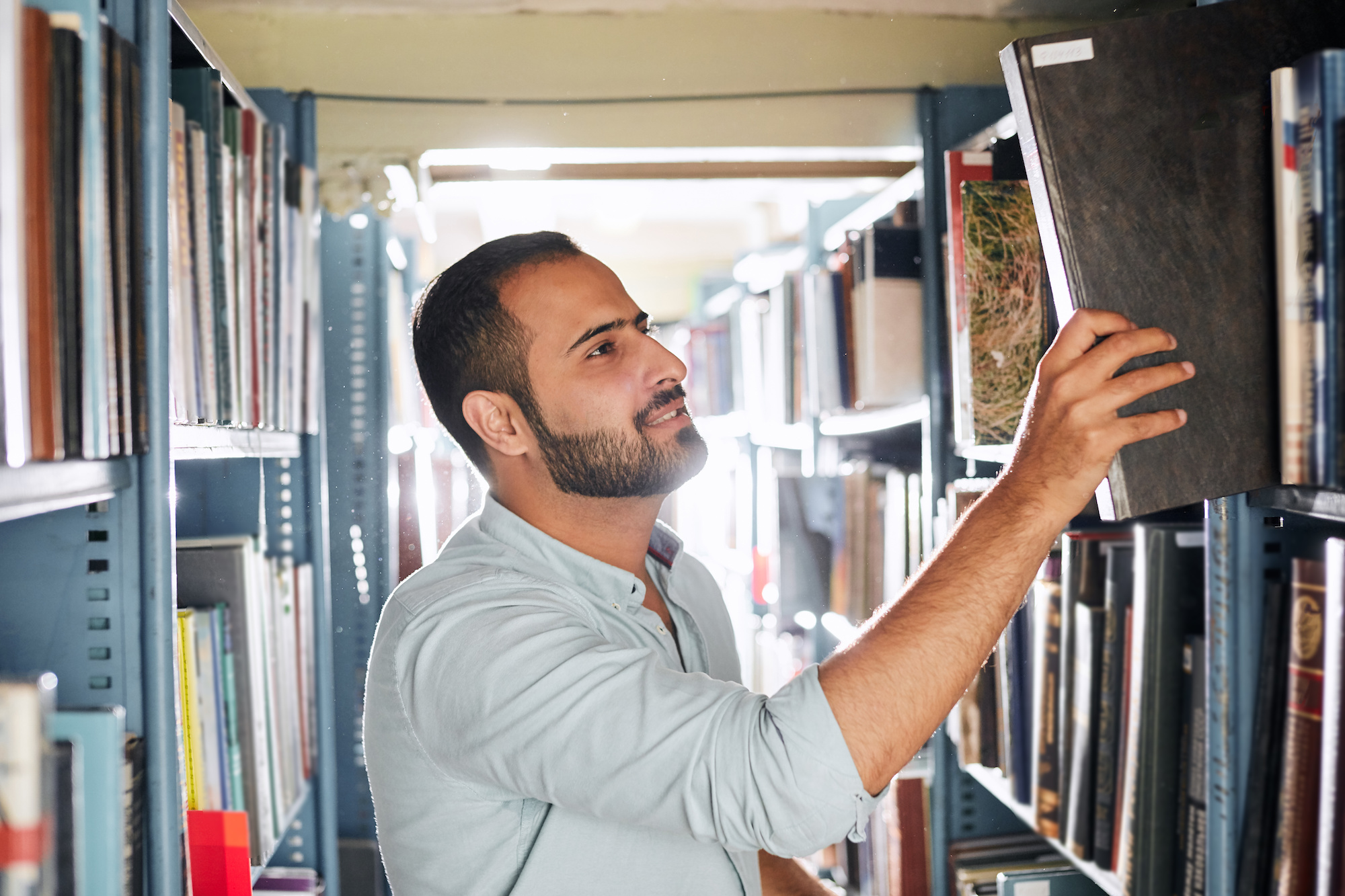 Higher Education means inclusive participation.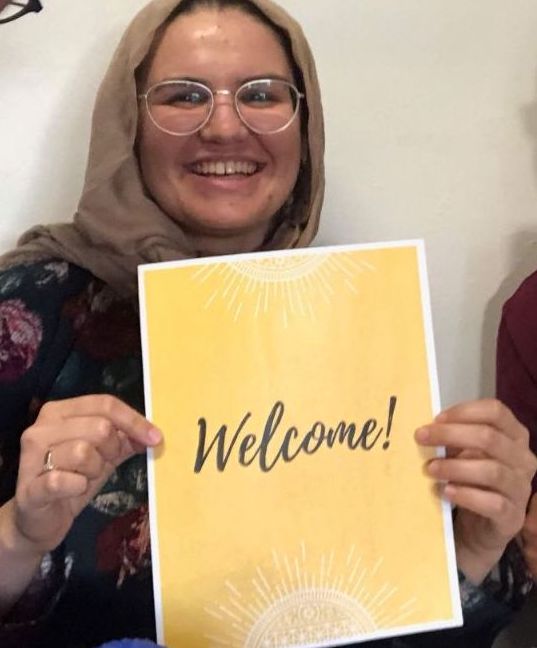 There are thousands of colleges and universities in the United States. Muslim students attend these places of higher education and yet, there are only 150 Muslim chaplains in 4,000 colleges and universities. The religious and spiritual needs of Muslim students, faculty, administrators and staff are not being met on these campuses. This is where MyMuslimChaplain fills the need gap by offering a plethora of chaplaincy services, including workshops, consultation, spiritual care, and advocacy. 
Schedule a 30 minute free consultation call to learn more and start working with MyMuslimChaplain!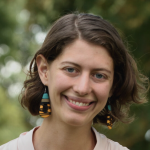 Liz Aeschliman
Life Coach
Nora brings her insatiable intellectual curiosity and warmth to everything she does. In my work with her, I've been grateful for her openness, commitment to justice, and willingness to engage in difficult and transformative conversations with care. Nora goes out of her way to learn about other traditions, show up for communities that are not her own, and build relationships with everyone she meets.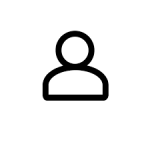 Huda Rahman, Vassar College, class of '23
Student
Nora has this amazing ability to light up whatever room she walks in. She is friendly, strong-willed, and such an inspiration. She is a fierce advocate not only for Muslim students, but for anyone who was facing injustice. Everything she did was collaborative and in conversation with those around her. She would always ask for student's input on any events she planned and take our feedback in mind moving forward. She not only makes her material accessible to various audience groups but also creates an environment where people feel comfortable and able to actively participate. I am immensely grateful for meeting Nora and the joy and guidance she has brought into my life.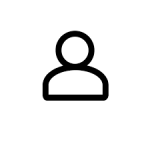 Samirah Aziz, Vassar College, class of '21
Student
Nora was an exceptional advisor during my undergrad years as a student! She was always open to listening to students' concerns, responding to feedback, and learning from past experiences. Additionally, she offered our Muslim Student Association plenty of opportunities to connect with Muslim leaders as well as other Muslim Student Associations in New York State and beyond. I am confident that Nora's compassion, perseverance, and wisdom make her a worthy candidate in her services as MyMuslimChaplain!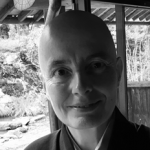 Chaplain Tatjana
Visiting Assistant Professor
"I know Nora Zaki primarily from chaplaincy meetings at Bard college. She was astute, incredibly engaged, radiated in her presence, and fully dedicated to the students. She impressed me with her quick mind, being able to attend to many needs, and her proficiency in using social media to advertise Muslim events. She was open minded towards other religions, recognizing fundamental needs of community healing. I believe that she has a bright future ahead of her." Chaplain Tatjana von Prittwitz und Gaffron, Buddhist Chaplain and Visiting Assistant Professor for Humanities, Bard College, New York, USA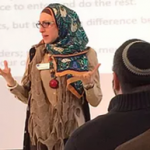 Dr. Celene Ibrahim
Faculty
Whether as an Arabic instructor, a campus chaplain, or a nascent theologian, Nora Zaki brings integrity, passion, and skill to all of her endeavors." Dr. Celene Ibrahim, Faculty in Religious Studies and Philosophy and Muslim Chaplain, Groton School, New Hampshire, USA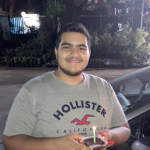 Ali Sadek, Vassar College, Class of '23
Student
"Nora is a super kind yet fun chaplain to have! Not only did she help organize many beneficial lectures and interactive events, but she also helped bring the Vassar Muslim Student Association (MSA) a lot closer to other Muslims within the local community. Whether it is with the local mosques or other MSA student groups at nearby colleges, she was always very understanding and welcoming to all, regardless of religion, and that made her immense knowledge of Islam accessible to all students and faculty alike."
Calendar of Religious and Spiritual Holiday
Sorry, no posts matched your criteria.
The Latest
.
Stay up to date with our latest news
Why More Women Need to Officiate Muslim Weddings By Nora Zaki

Nora Zaki, former Advisor for Muslim Students at Vassar.Nora will discuss the challenges and rewards of being a practicing Muslim while attending college. http://uucrt.org/speaker/nora-zaki/

​"Living out Muslim Values: applying the pedagogy from the Center for the Study of Contemporary Islam"  https://www.contemporaryislam.org/gsi-alumni-spotlight.html

Researchers attribute the high suicide attempt rate to two factors: religious discrimination and community stigma — both of which, they say, prevent Muslim American communities from seeking mental health services. There's still a community stigma surrounding mental health. https://www.npr.org/2021/08/10/1025430083/muslims-suicide-attempts-study-religion-american

In this first Bonus episode, Nora speaks extensively about being a Muslim Chaplain on college campuses and elsewhere.  Chaplains must wear many hats – supporter, advocate, program developer, and interfaith colleague.  While chaplains work in many settings – colleges, hospitals,

Read the Islamic Horizons May/June 2022 issue.
Request a training
.
Book a Free 30-minute My Muslim Chaplain Consultancy Call